Bank Founder Craig Albert opens Sanibel Captiva Community Bank in a temporary office space with 3 employees on Palm Ridge Road on Sanibel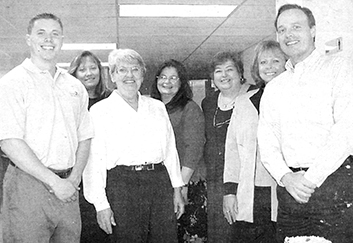 In May the bank's newly constructed main office opens on Library Way on Sanibel
Bank opened doors on Library Way on June 2, 2003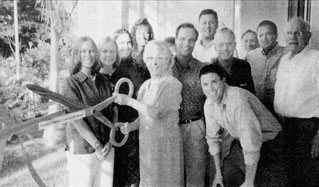 Mary Griswold of the Sanibel Captiva Community Bank cuts the ribbon at a ceremony on June 27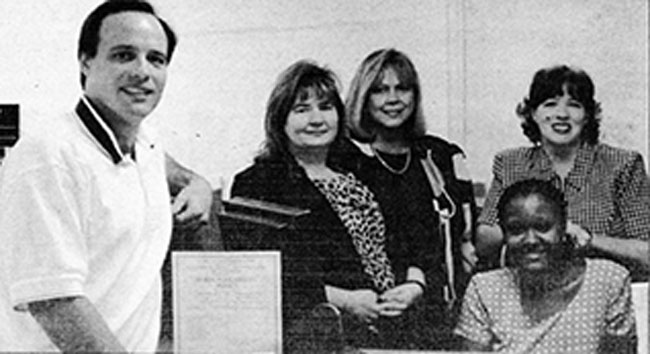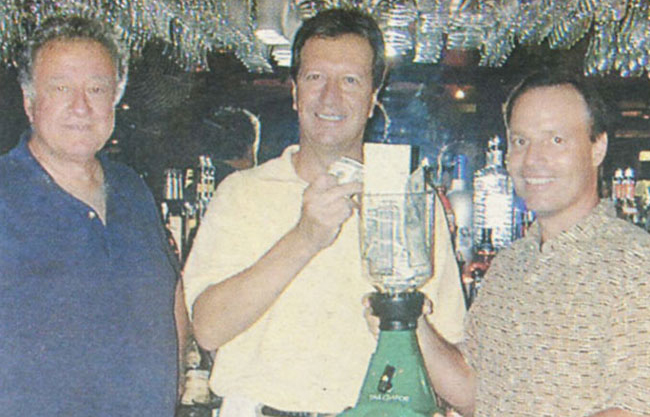 Craig Albert, far right, participates in Island Celebrity Bartender of the Week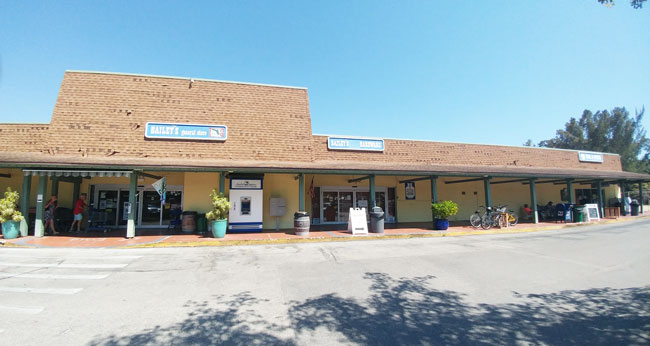 SanCap Bank ATM installed at
Bailey's General Store on Sanibel
photo credit: Santiva Chronicle
2nd location opens at 1037 Periwinkle Way on Sanibel
Load 2006-2008
1st off-island branch opens in temporary office space on McGregor Blvd. in Iona area
Construction starts on new McGregor Office
Mary started "working" for the Bank when we opened our doors in 2003. Because she had a non-compete agreement with another local bank, she actually worked as a volunteer receptionist at the Bank for an entire year!
Everyone on the island and McGregor/Iona area knew and loved Mary. Mary became an "adoptive grandmother" to many, often babysitting for employees and customers children, becoming the unofficial "Grandma of SanCap Bank."
Mary retired from the Bank in 2005 at the young age of 81. Unfortunately, our dear Mary passed away in 2009. In her honor our McGregor Boulevard office conference room is named for her always reminding us how much she loved SanCap Bank, its employees and customers.
3rd location and first off-island branch officially opens at 15975 McGregor Boulevard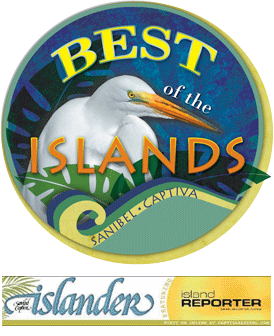 Voted Best Financial Services in Island Reporter/Islander Best of the Islands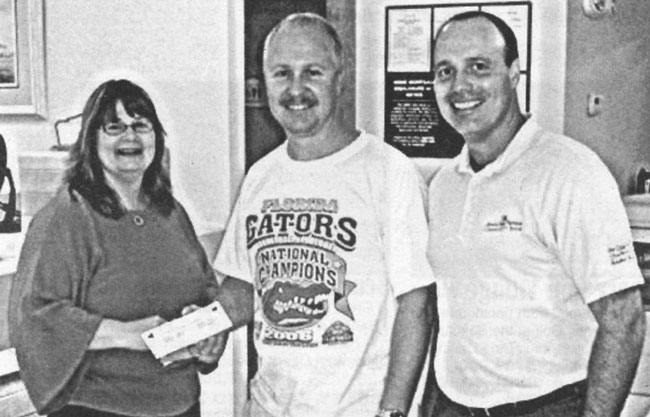 The SanCap Team at a fun Friday night bowling session
Load 2009-2013
Sharon Baker, Head Teller, with members of the SanCap Bank Board of Directors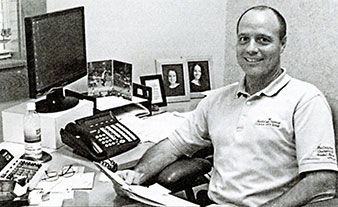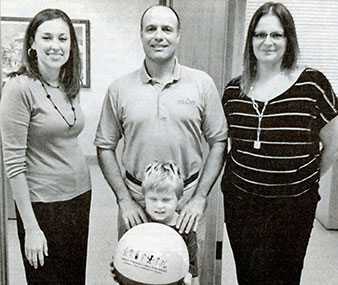 The Bank has supported The Sanibel School since opening in 2003 among hundreds of other community organizations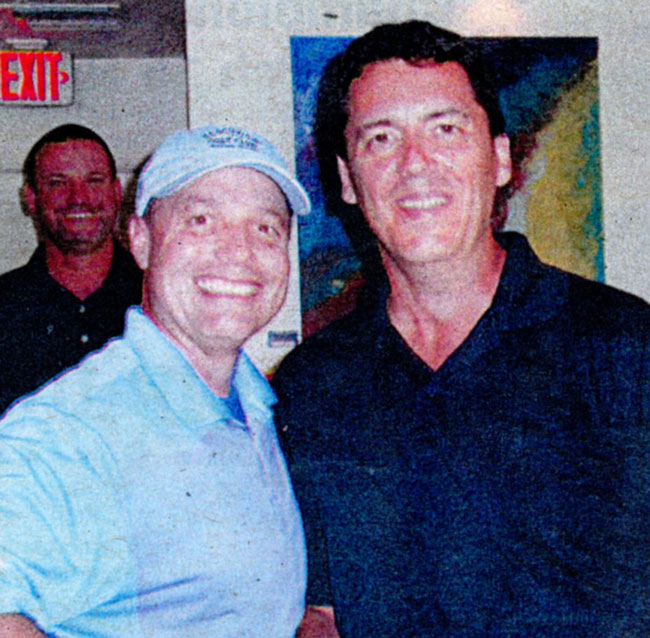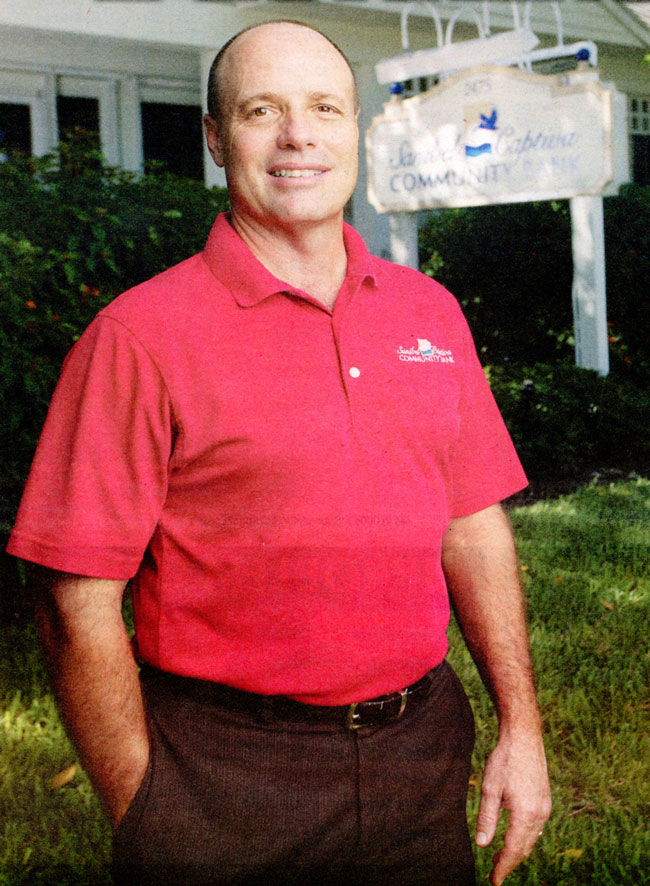 Load 2014-2017
SanCap Bank participates in the Sanibel & Captiva Islands Independence Day Celebration parade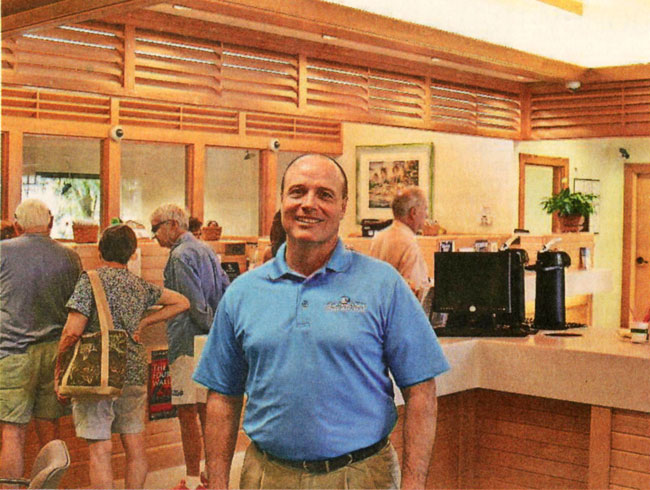 4th location opens at 7040 Winkler Road in Fort Myers
5th location opens at 7500 College Parkway and houses new operations center
SanCap Bank
mobile app launches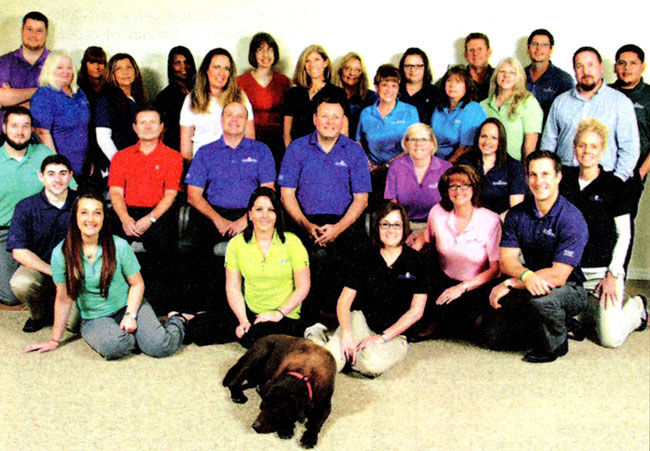 SanCap Bank earns Five-Star Rating from Bauer Financial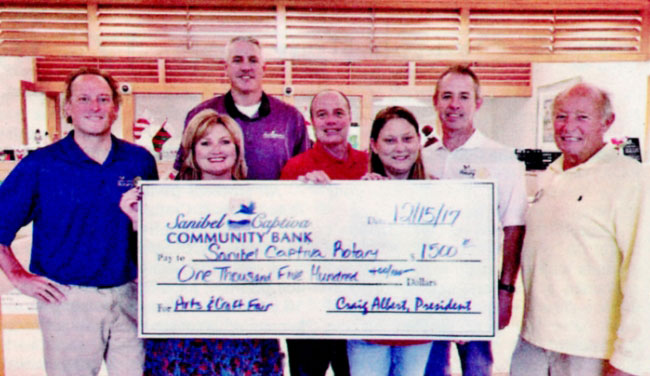 SanCap Bank donates a total of $185K to Southwest Florida charitable organizations
Downtown Fort Myers Office
Load 2018-2020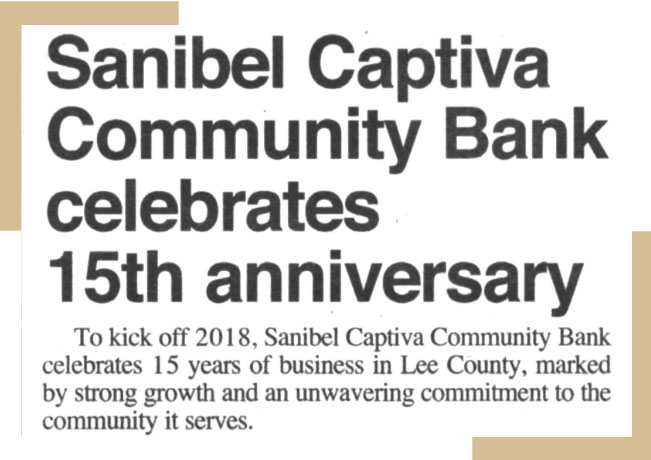 Awarded a Lee County Visitor & Convention Bureau/Greater Ft. Myers Chamber of Commerce Chrysalis Award for Business Development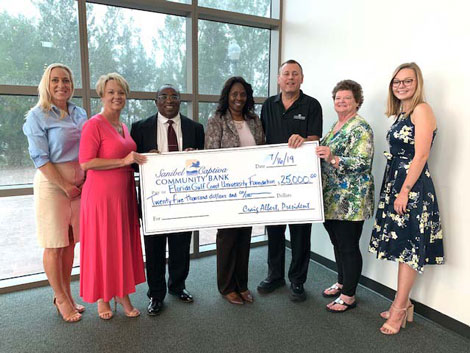 $25K gift to FCGU's College of Education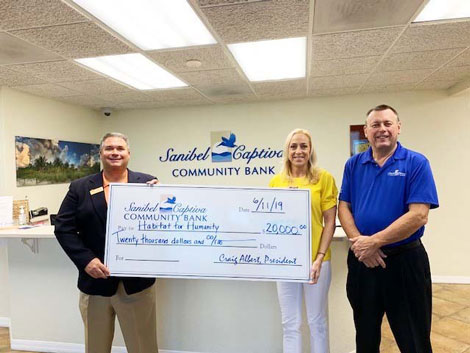 Habitat for Humanity donation of $20,000
SanCap Bank Employees helping build a house for Habitat for Humanity
Evangelical Christian School Career Day with Office Managers Veronica & Kristin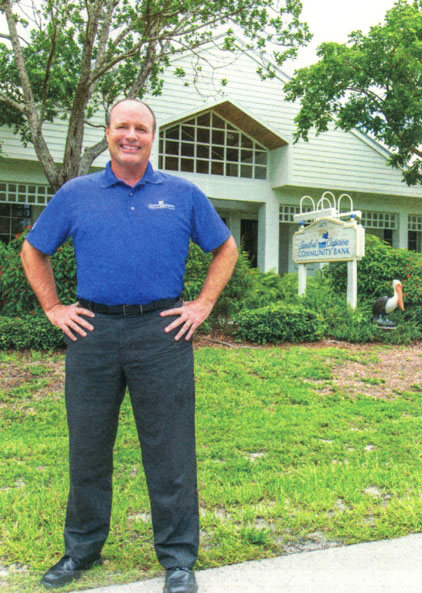 Bank President and CEO Craig Albert stands outside the Main Office on Library Way on Sanibel Island
FINALIST for Best Banking Facility
COVID-19 Changes Our World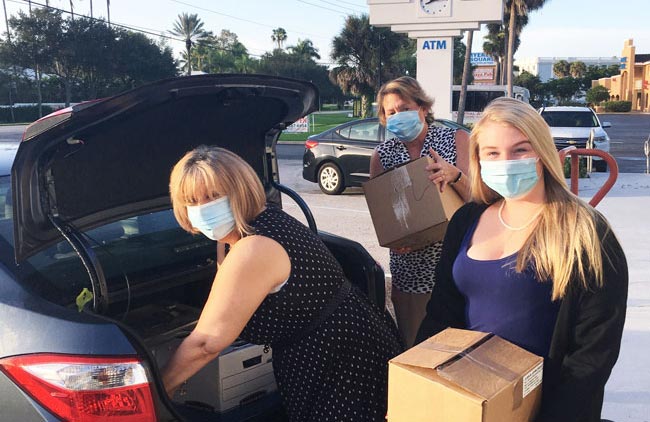 SanCap Bank employees delivering personal protective equipment to United Way.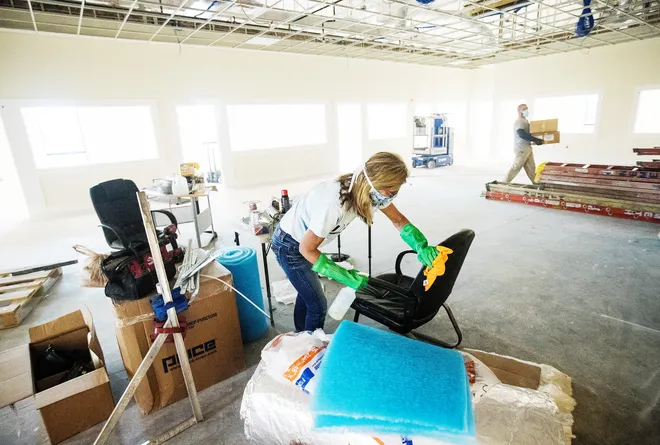 Workers sanitize our newest location, the Bridge Branch being built on the corner of McGregor Boulevard and College Parkway.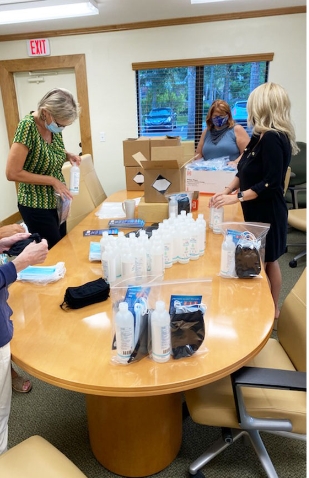 Staff at all eight locations helped prepare and pack personal protective equipment for local businesses.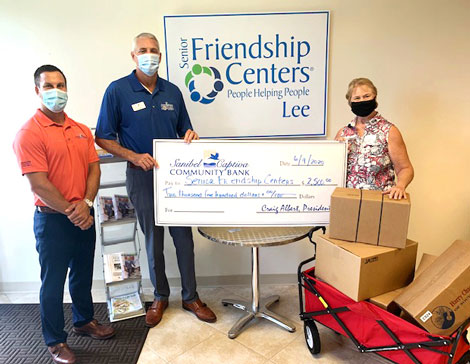 Independent Community Bankers of America honors Bank with a National Community Bank Service Award for efforts amidst COVID-19 pandemic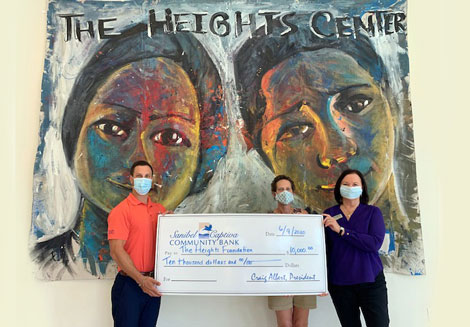 8th and largest location "Bridge Branch" opens at 9311 College Parkway
Load 2021-2022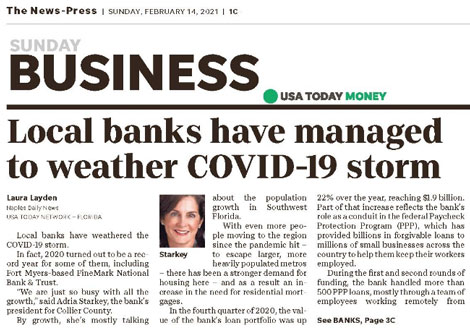 Awarded Business of the Year designation from the Sanibel Captiva Chamber of Commerce
Main office on Sanibel moves into newly renovated building at 2406 Periwinkle Way
Awarded Horizon Council Industry Appreciation Award for Business Resiliency and Innovation for COVID relief efforts
WINNER
BEST Bank
+
BEST Mortgage Lending Company
Winner
BEST BANK ON
THE ISLANDS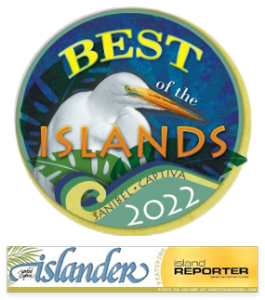 Winner BEST BANK
Awarded inaugural Large Business of the Year Award from the Greater Fort Myers Chamber of Commerce
Like all of Southwest Florida we were heartbroken by the devastation Hurricane Ian caused our community, especially to our beloved island communities. Sanibel and Captiva Islands hold a very special place in our hearts. It's where our Bank was started, and it's where we've called home for nearly 20 years. As soon as the storm cleared, we started working alongside our Southwest Florida community to recover and restore the vibrancy our area is known for.
Bank staff helped island residents, businesses and recovery workers any way we could.
Immediately after the storm, the Bank ran multiple boat trips per day to Sanibel Island while the causeway was out. These trips gave hope for employees and customers to bring essential tools and supplies to the island and start the rebuilding process.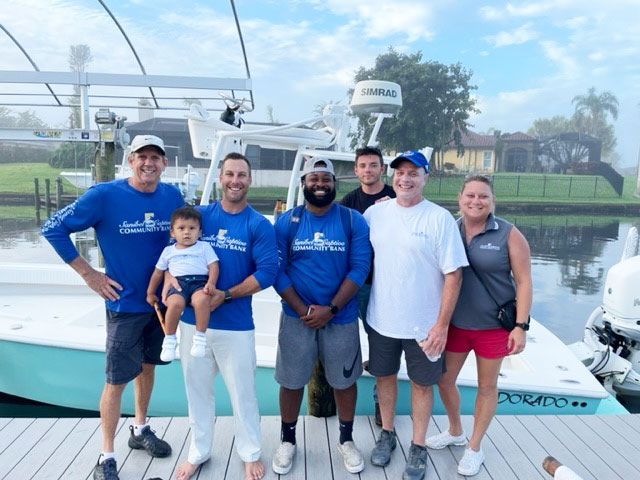 We've processed over $70 million dollars of loan requests directly related to Hurricane Ian. These funds are going directly to local HOA's, contractors, business owners, and homeowners to help rebuild or community.
We served over 1,500 free lunches in the weeks and months following the storm in our parking lot and delivered meals to those on island who didn't have any transportation to get to us.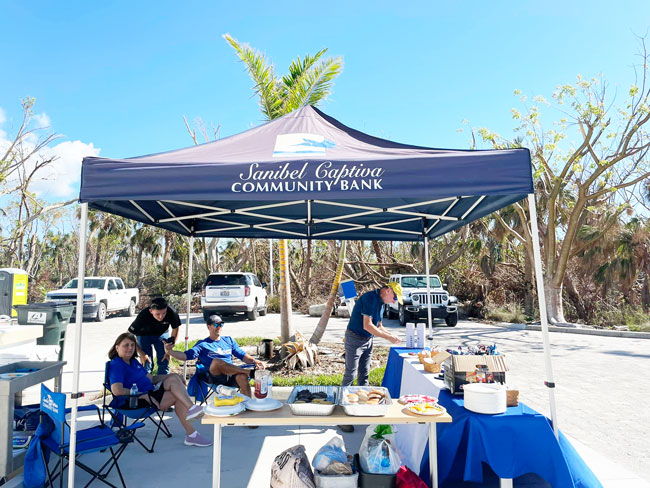 We opened the Main Office two weeks after storm servicing customers in our parking lot.
Load 2022-2023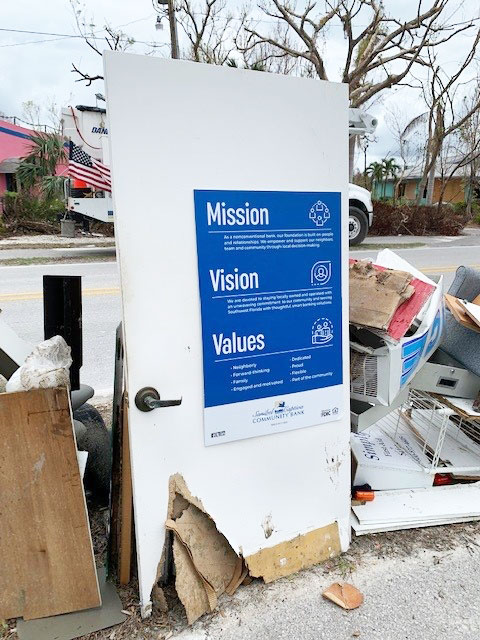 An interior door from our 1037 Periwinkle Way office was spotted on a pile of debris with our mission, vision and values poster still attached. Talk about resiliency!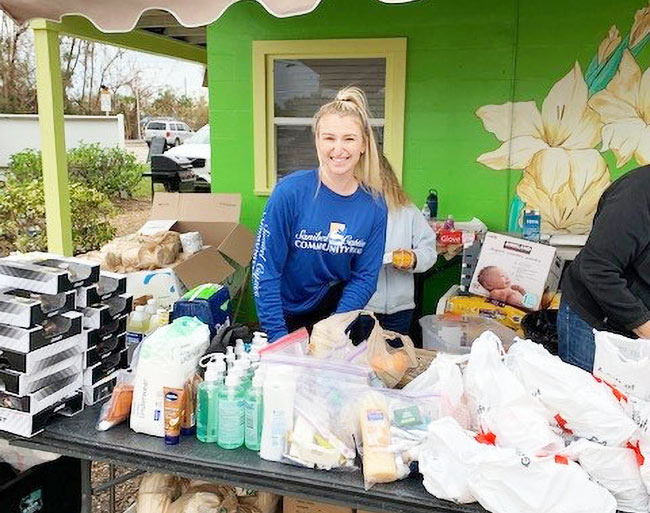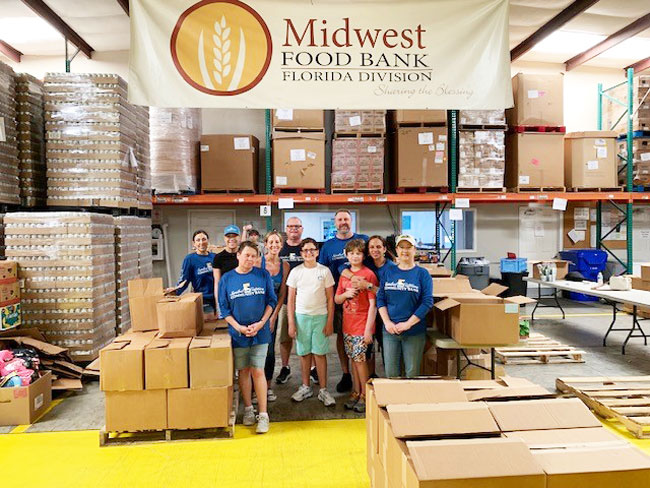 Teams volunteered for weeks after the storm at organizations working the front lines of hurricane recovery and relief
Our team donated over 150 volunteer hours the month after the storm
After 20 years at the helm, Bank Founder and Chairman Craig Albert transitions from CEO to Chairman of the SanCap Bank Board of Directors
Kyle DeCicco
named President
and CEO
Bank enters its 3rd decade of service to Southwest Florida